Drip Tray Kit Stackable Totes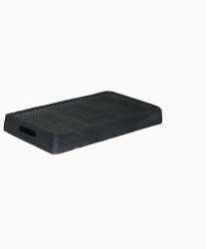 The polyethylene drip tray is used to catch drips or small spills when dispensing. This adjustable tray attaches to the leg kit (SKU ST70120-LG) on 70 or 120 gallon stackable totes.
The top of the tray has a flat screen that allows drips or spills into the drip tray.