Liqui Set IBC Packaging Bridge System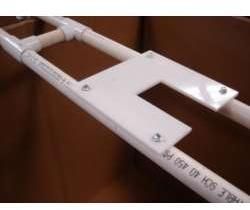 The bridge is used with LiquiSet IBC when filling product through the 2 inch port on top of the liner.
The bracket is placed on top of the corrugated IBC to hold the liner in place. The liner is locked into the bracket by sliding a 2 inch cap onto the bracket.