Lumbar Back Support Belts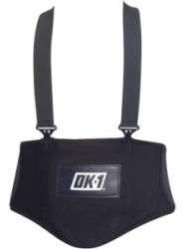 This back support belt is specially designed for superior lumbar protection. The firm lumbar pad support belt has adjustable and detachable 1 12 inch straps. The belt is constructed of power knit nylon and elastic body, with double closure system.
Wt.: : 1.26 lb
Waist Size: : 35 - 44"