Smart Hover Board Self Balancing Unicycle Electric Scooter 2 Wheels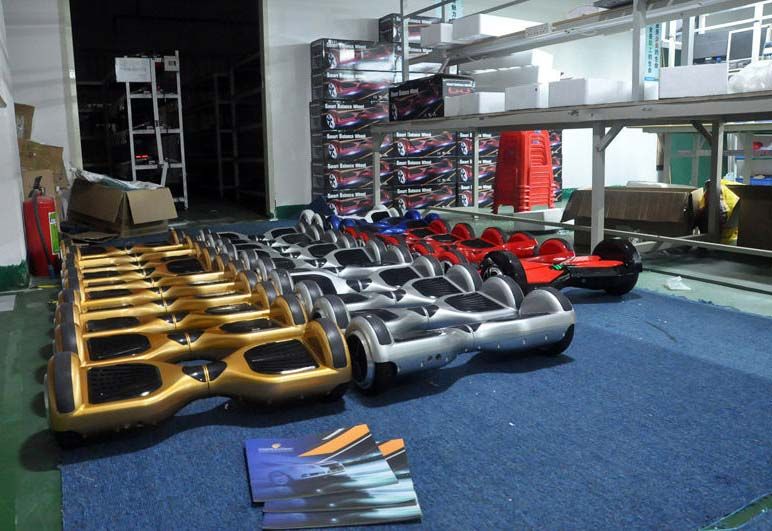 EUR / 290 ( Approx )
Min. Order (MOQ) : 1 Piece(s)
Smart Electric Self Balancing Scooter Hover Board Unicycle Balance 2 Wheel Color WLED LIGHTS

Color:
Black
White
Red
Blue
Green
Gold (Limited availability )
Pink

Product Description
iHover is the official electric scooter from iHoverspeed. There are many imitations but this is a high quality brand that SHIPS FROM THE USA. None of our products will ship from China. We also ship worldwide!

Details
Size: 22.9" X 7.3" X 7"
Bumper Rubber on Scooter
Battery: Lithium 4400MAH
Maximum Weight: 287 LBS (130Kg)
Max Speed: 8 MPH (13KMH)
Motor Power: 700W
Charging Time: 1-2 Hours
Range Per Charge: 11-12 Miles (18-20KM)
Pedal Height: 4.3" (110 MM)
Tire Size: 6.5" (170 MM)
Waterproof and Dustproof Rating: IP54

What's Included:

iHover Scooter
Charger
Battery (Built-in)
Carrying bag
Remote Control
English User Manual

Comes with a 1-Year Limited Warranty.
Additional Information:
Payment Terms : T/T, Western Union, MoneyGram
Packaging Details : carton
Delivery Time : 3 days