Maxman Capsules (A1)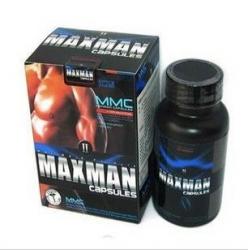 USD 2 / 3 Pack(s) ( Approx )
Min. Order (MOQ) : 10 Box
Maxman capsules pose a serious risk to your health and should not be taken. The Therapeutic Goods Administration (TGA) has tested a product labelled as Maxman II capsules and found that:
It contains the undeclared prescription substances sildenafil - despite the product label claims that it is 100% natural & safe.
Consumers are advised that sildenafil is a prescription-only medicine (which is the active ingredient in ).
Storage : Cool & Dry Place
Pack Size : 100 Capsules
Strength : 100 mg
Form : Capsules
Medicine Type : Allopathic
Dosage : As per doctor's prescription
Additional Information:
Payment Terms : T/T, Western Union, MoneyGram
Packaging Details : Discreet
Delivery Time : 3days