NIGHTWATCHER LED SECURITY MOTION RECORDING LIGHT W/WIFI (CEVSLNWP802)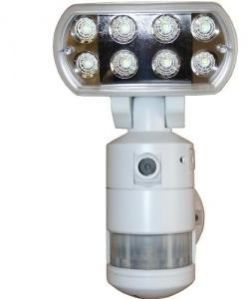 USD 196.00 / Piece(s) ( Approx )
Min. Order (MOQ) : 1 Piece(s)
Please cut & paste the link below for product demonstration:
https://youtu.be/60ylTh7yPNU

Our newest addition to the versonel nightwatcher pro lineup are our vslnwp802 and vslnwp802b. These units can be accessed and viewed from any mobile device set up alerts or check in when you are away from your home. The unknown can be scary, but no one should be afraid in their own home. The versonel nightwatcher vslnwp802b lets you know everything is safe before you even open the front door. Whether you are on a different continent or around the block, you can see whats going on at home and who is standing at your door. The new versonel nightwatcher vslnwp802b series features wi-fi live streaming so you can watch anywhere, anytime. Covered under a 1 year warranty.
Brand Name : Versonel
Color : White
Place of Origin : China
Additional Information:
Payment Terms : Western Union, MoneyGram,
Packaging Details : Weight: 4.15 lbs Case Quantity: 4 Case Weight: 29 lbs Inner Box Quantity: 1 Packaging Type: Plain Box Country of Origin: China UPC: 616641654917 Package Dimensions: 9.5" x 7.5" x 13.5" (LWH)