IO-Link Master Industrial Gateway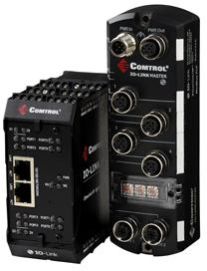 Comtrol's IO-Link Master provides the most versatile industrial IO-Link Master gateway solutions with these protocols.

The IO-Link Master EtherNetIP™ (EIP) series combines the benefits of the IO-Link standard with EtherNetIP™ and Modbus TCP protocols. You can easily integrate the IO-Link Master into an industrial network with existing and new EtherNetIP™ and Modbus TCP installations using our powerful web interface.

IO-Link Master PROFINET (PNIO) – Expands the same Comtrol IO-Link Master benefits and features on the PROFINET platform.