EISELE MULTILINE INDUSTRIAL CONNECTOR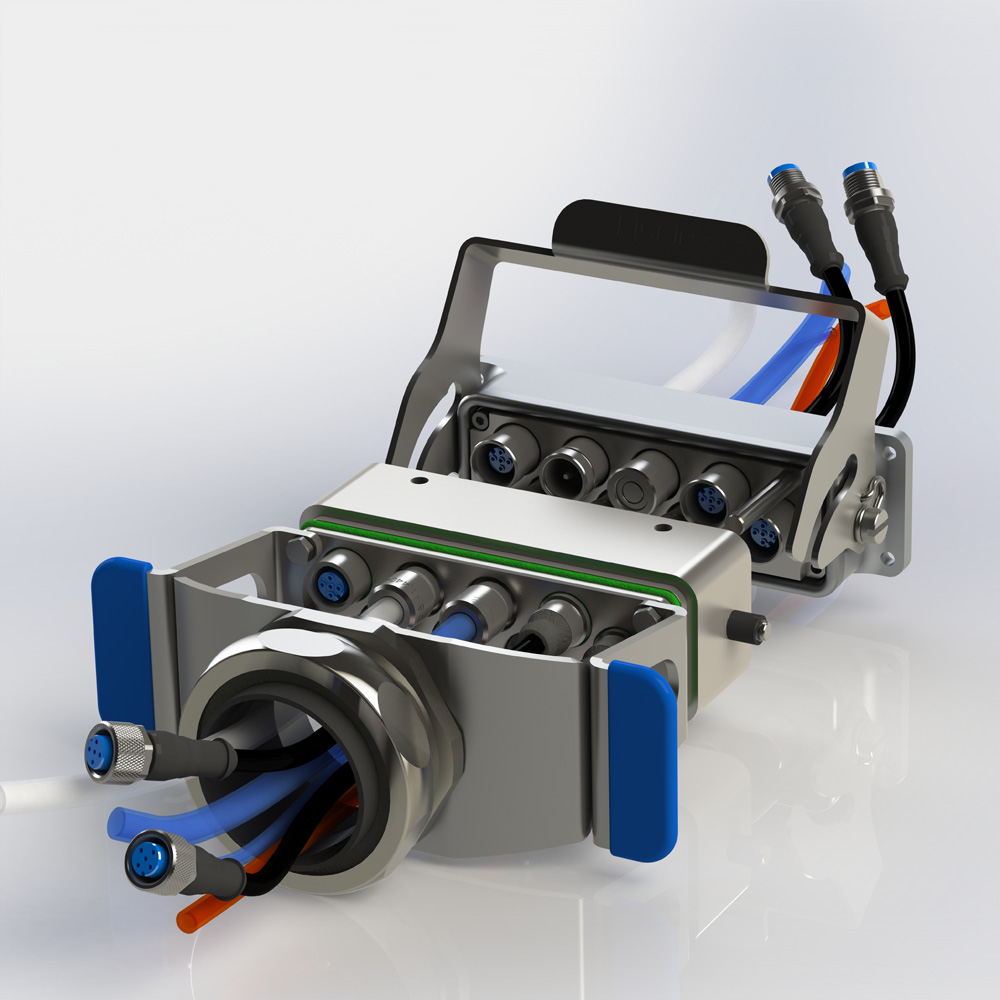 It makes the diverse capabilities of the Eisele MULTILINE E and the Eisele MULTILINE ADAPTIVE available for connections in the widespread industrial connector format.
MULTILINE ADAPTIVE inserts allow combination of exactly the connections required for a particular application. The MULTILINE INDUSTRIAL CONNECTOR is designed for mounting completely without tools and for fast and easy adaptation to new operating conditions in case of modifications to the existing system.