Somatropin Injection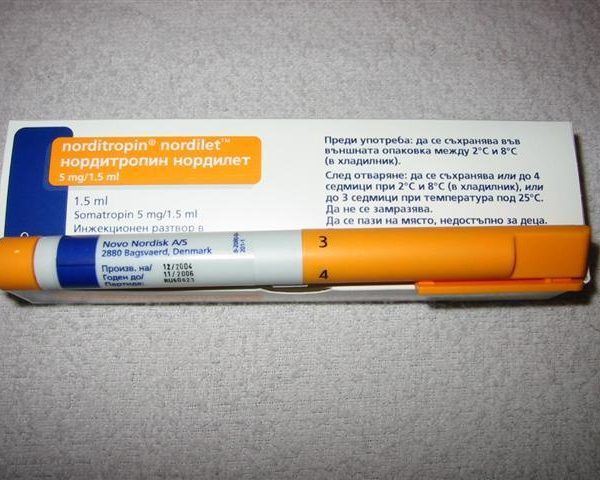 USD 10 / 15 Pack(s) ( Approx )
Min. Order (MOQ) : 10 Pack(s)
Uses :
Various brands of this medication are used for the treatment of one of the following medical conditions: growth failure, growth hormone deficiency, intestinal disorder (short bowel syndrome) or HIV-related weight loss or wasting.
Somatropin is also used to increase height in children with certain genetic disorders (such as Noonan syndrome, Turner's syndrome).
How to use Somatropin 5 Mg (15 Unit) Solution For Injection :
Read the Patient Information Leaflet that may come with your brand of this medication provided by your pharmacist before you start using somatropin and each time you get a refill. If you have any questions, consult your doctor or pharmacist.
Some brands of this medication are given by injection into a muscle or under the skin. Some brands may only be injected under the skin. The way you inject this medicine will depend on the brand that you are using. Check with your pharmacist to ensure that the way you are injecting your medicine is correct. It is important to change the location of the injection site to avoid problem areas under the skin. For best results, this medication must be used exactly as prescribed by your doctor. It is important to understand your therapy and to follow your doctor's instructions closely.
The dosage is based on your age, weight, medical condition and response to treatment.
If you are giving this medication to yourself at home, learn all preparation and usage instructions from your health care professional. Do not shake while mixing the solution. Shaking makes the medication not work properly. Before using, check this product visually for particles or discoloration. If either is present, do not use the liquid. Learn how to store and discard medical supplies safely.
Side Effects :
Headache, nausea, vomiting, fatigue, muscle pain, or weakness may occur. If these symptoms continue or become bothersome, inform your doctor or pharmacist promptly.
Remember that your doctor has prescribed this medication because he or she has judged that the benefit to you is greater than the risk of side effects. Many people using this medication do not have serious side effects.
Tell your doctor right away if you have any serious side effects, including: development of a limp, persistent fatigue, unusual/unexplained weight gain, persistent cold intolerance, persistent slow heartbeat, fast heartbeat, ear pain/itching, hearing problems, joint/hip/knee pain, numbness/tingling, unusual increase in thirst or urination, swelling hands/ankles/feet, change in the appearance or size of any mole, persistent nausea/vomiting, severe stomach/abdominal pain.
Get medical help right away if you have any very serious side effects, including: vision problems/changes, seizure, severe headache.
Doses : As per doctors prescription
Storage : Store in cool and dry place
Dosage Strength : 5mg/ 1.5ml
Best Before : 24 months from Manufacture date
Pack size : 1.5ml
Form Of Medicine : Liquid
Additional Information: