Sonic Air Systems Vacuum PumpCentrifugal Blower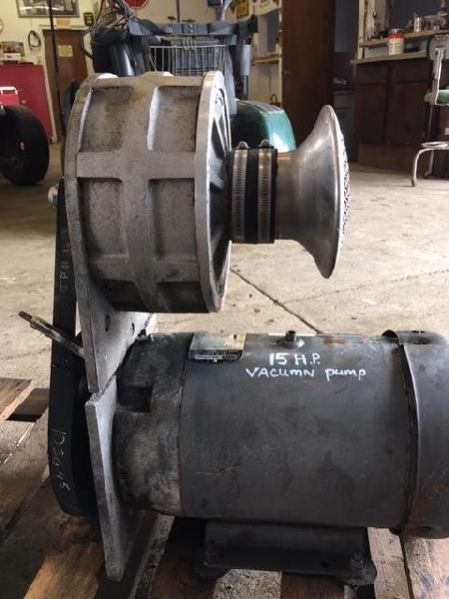 USD 1500 / Piece(s) ( Approx )
The 15 HP vacuum pump on this machine moves large amounts of air at a consistent rate.

Applications : Able to generate a substantial volume of air with minimal vibration in a limited space, centrifugal blowers are used in a wide range of air conditioning, ventilation, heating and clean room applications. A centrifugal blower intakes air through its center and directs it through a perpendicular opening in the housing. Unlike many other blowers, this is accomplished through an impeller, which is a vaned disk that increases pressure and flow of the gas being moved

Technical specification : Motor:
15 HP
3500 RPM
3PH: 208-230/460

Pump:
15 HP
S/N F030100734
Inlet: 4"
Outlet: 4"
Impeller: 8"

Industries where this product is used : This multi-stage blower useful in situations that require variable flow at a steady pressure, such as convection drying, water treatment and chemical gas compression.