Romantic Butterfly Large Sticker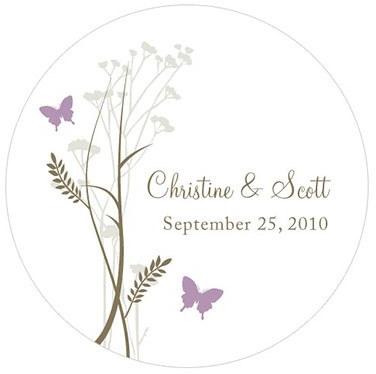 Large Personalized Romantic Butterfly Wedding Favor Sticker
Nothing says romance like the delicate winged butterfly. You are stepping into a whole new life and a beautiful future awaits. As an expression of growth and change it can symbolize the transformation your relationship has taken. The Romantic Butterfly Collection is a delicate twist on the butterfly theme. Available in multiple colors.
ITEM : 1004-16
Size : Dia
QUANTITY : 24