3x2m Persian Gabbeh Carpet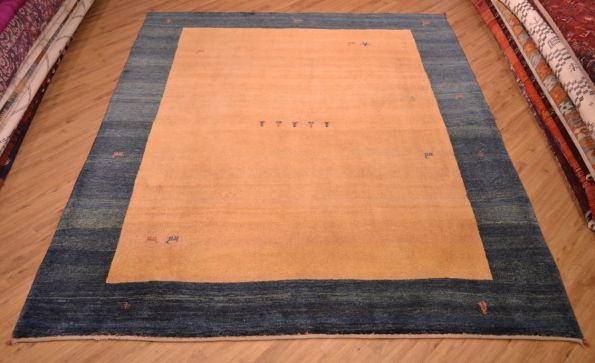 This Persian Gabbeh Carpet is a remarkably heavy quality - actually it is probably one of the heaviest carpets in stock!!

The simple design combined with excellent colours gives the carpet a modern look.

It has a very thick wool pile (around 17mm thick) hand-knotted onto a wool foundation. The ends are flat woven and neatly bound under - this adds to the carpets contemporary style.