O2 Tanklifter Compressed Gas Cart (TSS100-TL-M-9)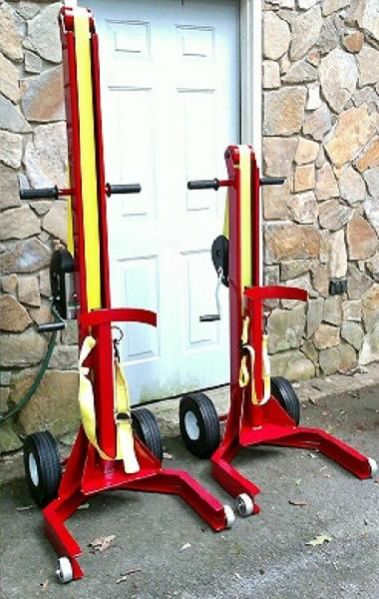 USD 1499.00 / Piece(s) ( Approx )
Min. Order (MOQ) : 1 Piece(s)
We offer compressed gas tank lifters. The compressed gas tank lifter aids the user in lifting heavy compressed gas bottles into or on to a shelf or cabinet. Easily lift cylinders into ambulance vehicles with little or no effort or strain on your back. Doubles as a hand truck and lifting device.

Model Number - TSS100-TL-M-9
Brand Name - Tank Lifter, TSS
Material - Steel, welded
Place of Origin - USA
Usage - Lift heave compressed gas bottles into compartments or trucks.
Application : Move and lift heavy compressed gas bottles
Item : Tanklifter
Power Supply : human
Color : Red
Brand Name : Traffic Safety System
Material : Steel
Use : Move and lift heavy compressed gas bottles
Place of Origin : USA
Approx Price : INR 88332 Per 1 Piece(s)
Bottle size : 9 or 16
Model Number : TSS100-LT
Lift height : 32 or 45 plus $200
Additional Information:
Payment Terms : T/T
Packaging Details : Skid with box around lifter. pallet 31 x 31x 52 tall
Delivery Time : 4 weeks