TLT-12 heavy truck and trailer wheel alignment system (TLT-12)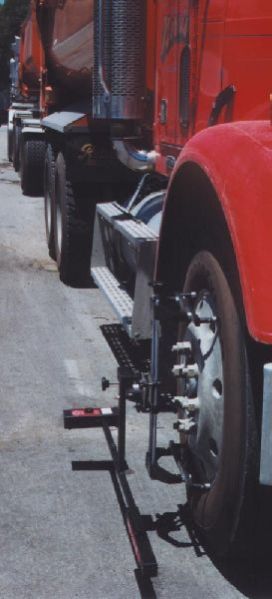 USD 5995.00 / 5995 Set(s) ( Approx )
Min. Order (MOQ) : 1 Set(s)
Keeping trucks and trailers in alignment equal money to the bottom line, extend the life all of the tires on a rig, save fuel increase profits!

The TLT-12 Heavy Truck and trailer system is completely portable, simple to use and fast. No matter if your fleet configuration.

Completely take to system to where the truck, trailer, crane, bus, RV, etc and do the alignment instead of sending it out waiting for a bay etc.. Get the Job done and done well is what the TLT-12 Heavy Truck and Trailer System with give you and your team!

100% USA Made with proven decades of operation.
TLT-12 Heavy Truck and Trailer : $5995.00US
Additional Information:
Payment Terms :
Packaging Details : carte 72x27x19" 160lbs
Delivery Time : 2 weeks