ROSINBOMB M-50 weighs Electric Rosin Press (M-50)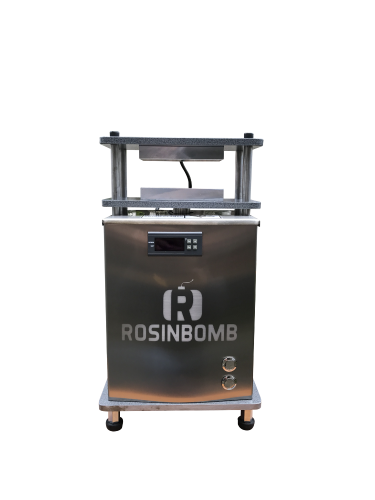 The rosinbomb m-50 weighs only 35 lbs and will apply 5000+ lbs

force! no. Thats no typo…. It will apply an almost noiseless

5000+ lbs of force with 3.5 amp power draw at max press. The

machine is compact and only 16 inches tall. It doesn't need a noisy

compressor to achieve maximum force. Stainless steel. Made in the

usa.

We recommend batch processing for best quality results. Contact us

for multiple m-50 production setup guidelines for your business.

Able to crush up to 14 grams depending the density of your material

pulls only 3.5 amps at full pressure

only 16 inches tall

weighs in at 35 lbs

this machine is used to press essential oils. We recommend you

follow all applicable laws.