wood cooking pellets (woodpellets)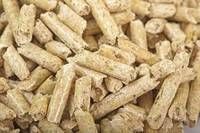 Take your taste of cooking to the next level! With our 40 lbs of 100% pure hickory wood cooking pellets for a BBQ wood pellet grill or smoker. There is no oak or alder filler in these pellets.

These Pellets will give you the great flavor you have been looking for with pure 100% Hickory wood.

Burn Hotter and get more Flavor!

Will work in any brand of grill.