Pure Refined Sunflower Oil (VG9111)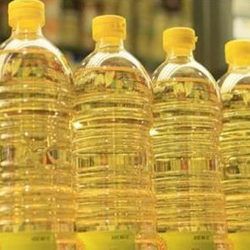 Vuyu Group FZC Int'l is a vegetable oil manufacturing company based in United States which is located in North America. The company has a long term exporting existence of over 18 years . Vuyu Group is a well known company with a very good experience and has exported its product round the world with excellent rewards. The company produces both Crude and Refined Vegetable Oil product . such as ;

- Soybean oil
- Canola oil
- Peanut oil
- Olive oil
- Coconut oil
- Palm oil
- Bended oil (a mix)

Please we are ready to supply any customer round the world with a minimum order as little as 1X20FCL. So please contact us anytime through (info at vuyugroupfzc dot com)

COMMODITY: 100% REFINED SUNFLOWER OIL

PARAMETER CHEMICAL SPECIFICATIONS
Specific Gravity at 20c 0.916-0.923
Refractive Index at 20c 1472-1474
Lodine Value 120-143 .
Unsaponification 2.5 Max Free Fatty Acid 0.1% Max.
Peroxide Value 1 Max. (megkg)
Color Max. 2 Red (on 5 Lovibond cell)
Moisture 0.1% Max
Appearance Clear and Bright Odor and Flavor Odorless and Bland


NOTE:
1). please make sure you include your email address when submitting your inquiry to receive immediate response with Quotes.